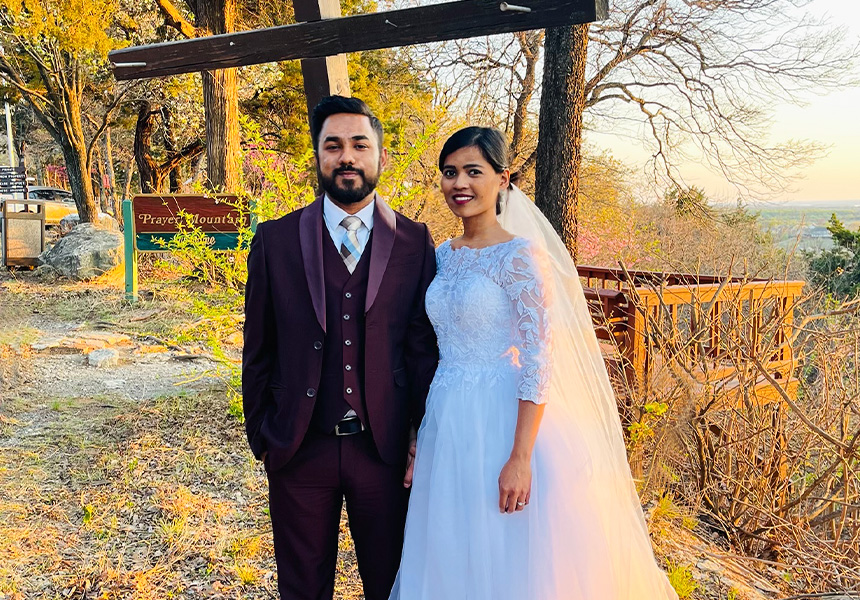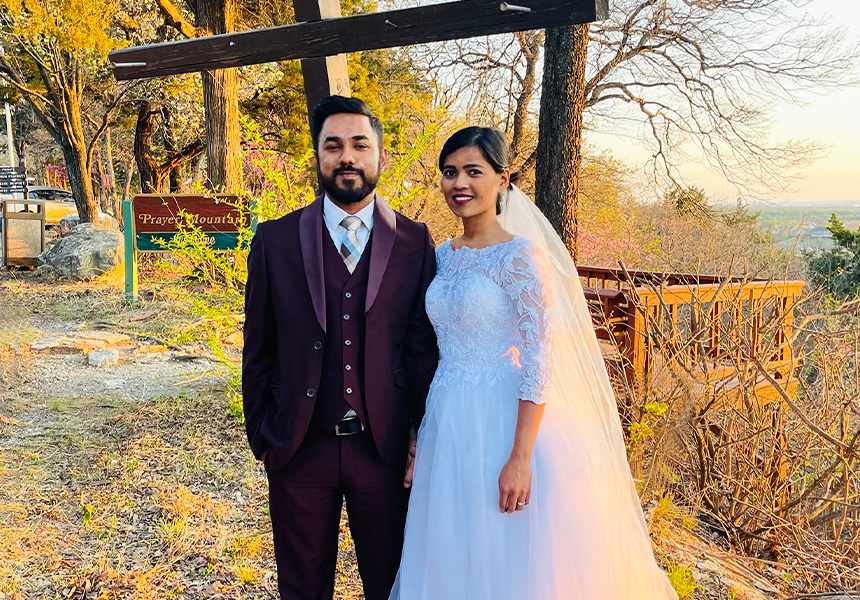 Abhinav and Ranjita got married on November 27th, 2021.
1.How did you meet?
We met in college during our masters degree. We were both different majors but would spend time studying and we had all mutual friends and common interests.
2.Special Love song?
We love Bollywood music but absolute favorite is Stand By Me by Ben E King. My husband proposed me to that song with the Hindi version of it.
3.The wedding look?
I got my gown from JJ's house, because I just wanted a natural makeup and tied hair to hold the veil. Although we had things go other way we ended doing a photoshoot in our favorite place in Dallas.
4.Favorite moment of the wedding day?
I think it was when we first got to see each other outside the church, just us two there before walking inside.
5.Your advice for wedding plan for other couples?
We had everything planned by our families but we chose our outfits, although on the day of the wedding things did not go that well but we managed to value what was important, each other. and of course we did our private photo sessions once we were back and at peace.
Please follow and like us: