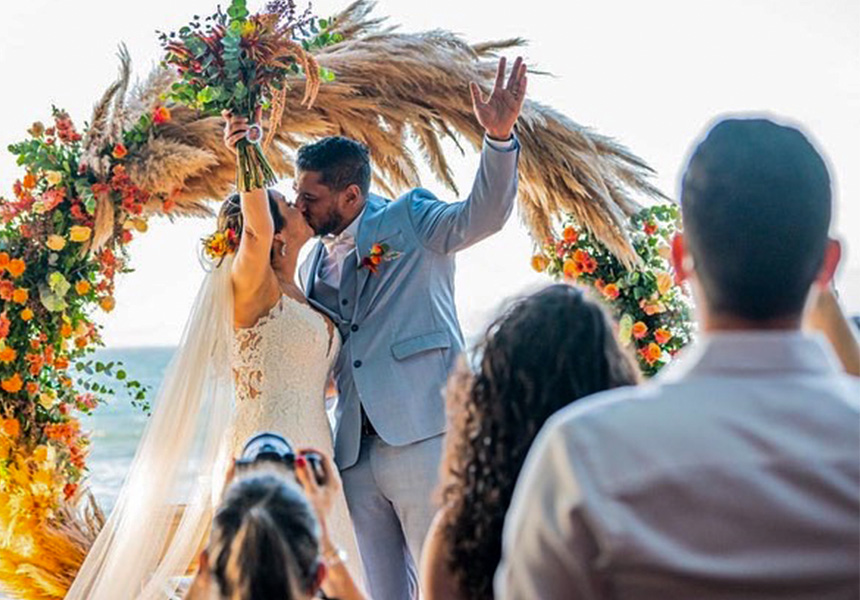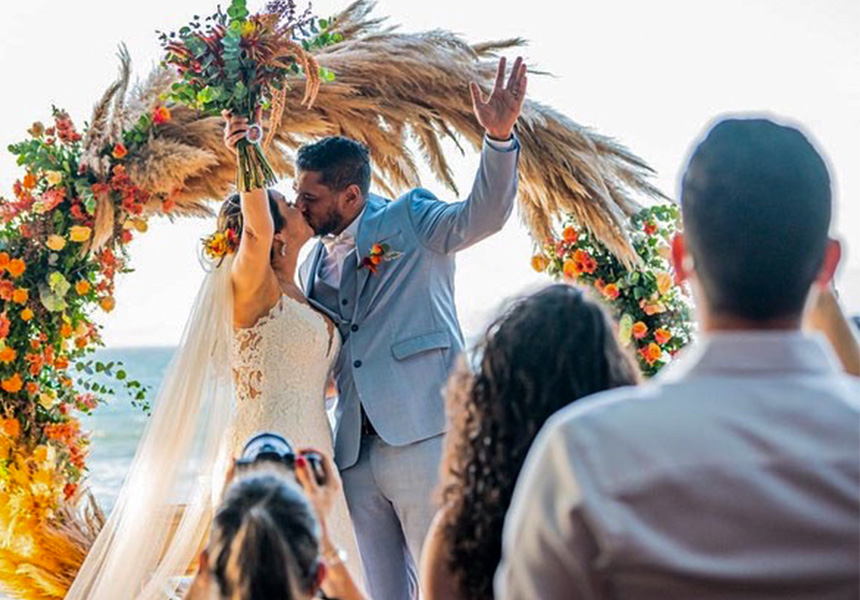 Marielle and Pedro got married on March 16, 2022.
1.How did you choose your bridesmaid dress?
By colour, I really wanted coral. But when I chose the colour of my bridesmaids, it was very difficult to find coral in any other stores. Also, two of my bridesmaids wear plus size, which is also not common to find in a common street store.
2.How did you feel in bridesmaids dress?
Really nice, all my bridesmaids were so amazing. It fitted really well in all different body shapes and the fabric also has a very good quality.
3.Favorite moment of the wedding day?
My ceremony was amazing and see all the groomsmen matching with the colour of my bridesmaids was amazing! My wedding was like a fairytale. The weather was amazing and even that many people didn't go because it got cancelled I had the most beautiful day in my life. I felt like a princess and having all friends and family around us, is a gift. Everything went well and I wouldn't change this day for anything in the world. Thanks to JJ's House  for helping me to find the dream dress to my bridesmaids. It was very challenging but worked really well at the end…
4.Three words to sum up the wedding day?
Faury, tale, wedding!
5.Your advice for wedding plan for other couples?
Wear something comfortable, including shoes! It's a very special day so youngsters to be able to enjoy the most of it! I would recommend brides to get an extra dress if you think your dress is not so comfortable to dance!
Please follow and like us: