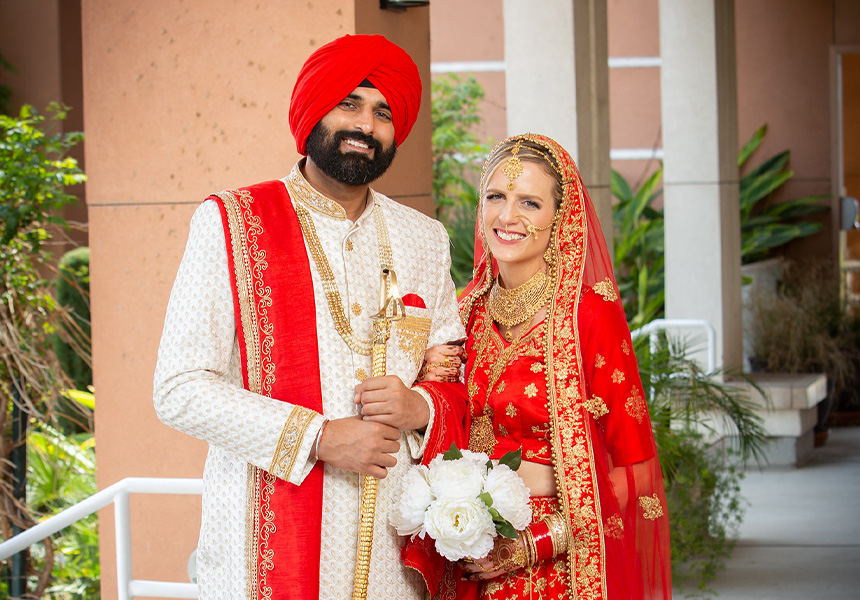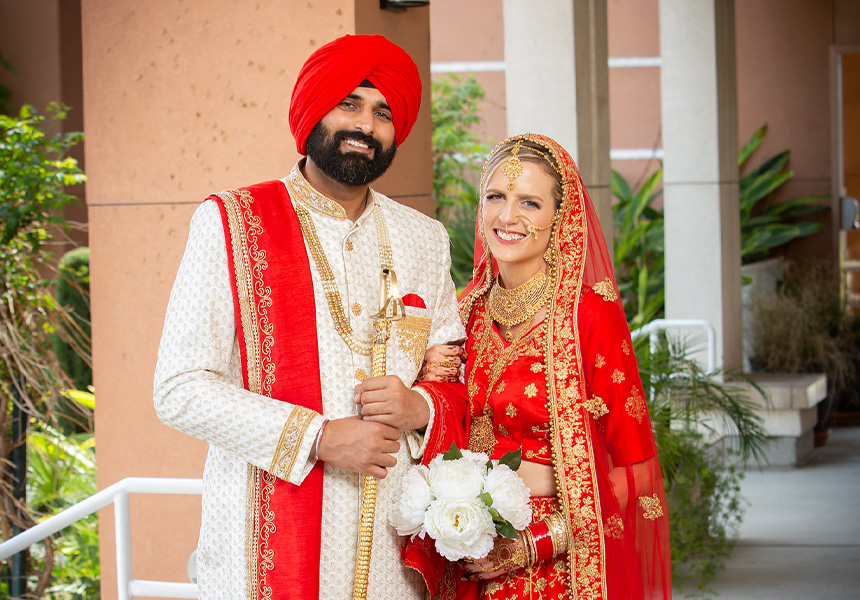 Jenessa and Kushmin got married on March 26, 2022.
1.How did you choose your bridesmaid dress?
Bridesmaid dresses from JJ's House. My bridesmaids helped me pick them out. We loved that JJ's House has lots of different styles, shapes, sizes, and prices for all bodies and budgets. We went with Peacock, chiffon, floor-length dresses, but from there, each girl picked a dress that worked for her.
2.How did you feel in your dress?
I felt like a princess! I got to be a double princess as we had both a Sikh and Christian ceremony  all in one day!
3.Why JJ's House?
The variety of dresses, sizes, shapes, and prices. Again great for the many types of bodies and budgets!
4.Favorite moment of the wedding day?
Seeing and feeling all the love from all of our people (from literally around the world). We feel very blessed to be surrounded with so much love and support.
5.Three words to sum up the wedding day?
Worth the wait! We've been together for 10+ years!
6.Your advice for wedding plan for other couples?
Enjoy the process! Try on lots of dresses, include your tribe in the decisions, and make it fun!
Please follow and like us: