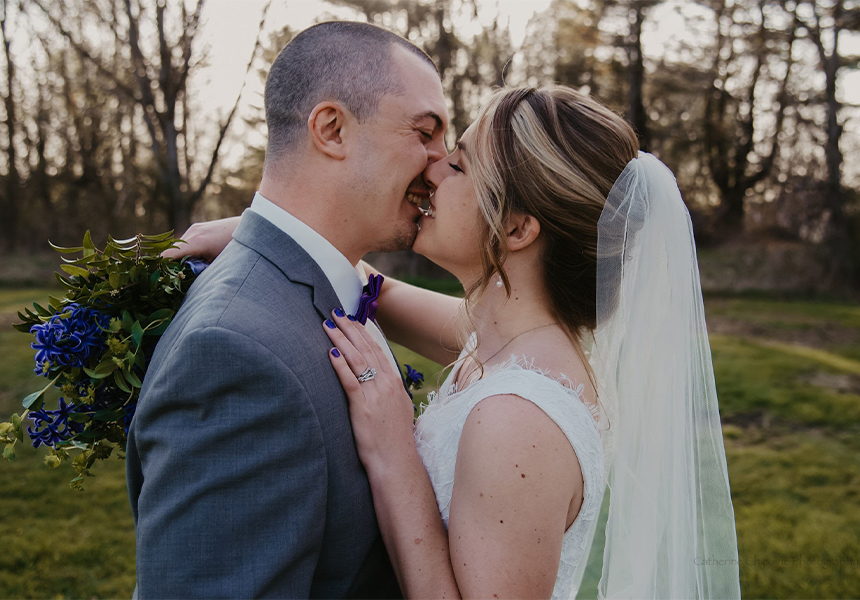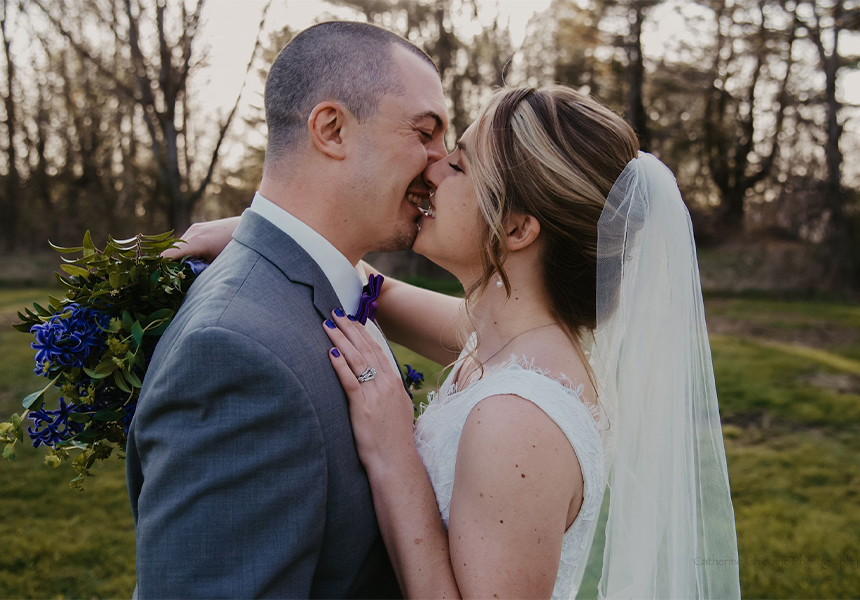 1.  Bride + Groom's Name
Cory Church and Lisa Arzola. Now, Mr. & Mrs. Church got married on April 24th, 2021.
2. How did you meet?
We were acquaintances on the softball field. I caught his eye out in the outfield!
3. Do you have an "our love song" which is special to you?
The two of us didn't pick a love song, but I did dedicate a song to my step-son, "My Boy" by Elvie Shane.
4. A sentimental and meaningful wedding place
Our ceremony was in the backyard of my husband's childhood home. We decided purchasing a home would be most beneficial for our family at the time with plans to have a vow renewal for our 5-year-anniversary. We chose a sentimental place for our ceremony which allowed my grandmother-in-law to attend safely and my mother to marry us. My mother-in-law helped with prep and pictures, my father-in-law built an arbor for us and my step-son walked me down the aisle. My husband and I also made our own cake!
5. The favorite moment of the wedding day?
Multiple moments will not be forgotten, but marrying my best friend, being walked down the aisle by my step-son and my mother officiating.
6. Did Covid-19 affect your wedding plan?
Due to Covid-19, it would have been challenging to arrange a large gathering since my husband and I live together, but the majority of my family would had to travel from California. My in-laws have medical concerns so it was a scary time for them. We had a total of 5 guests attend our ceremony which included my mom officiating. It was just right for us at the time and look forward to celebrating again in a few years.
7. Tips for other brides?
Keep in mind what is best for you and your family. It is not the easiest time to navigate, but as long as you make choices that make sense to you and make you happy, you won't regret anything.
8. Special thank you
My veil was something borrowed that my oldest sister wore at her wedding.
Please follow and like us: